Check out this absolutely amazing footage of a quadacopter being flown through fireworks.
I have to admit that the video is more dramatic than I expected.   It's so beautiful and perfect that I would almost think it was CGI if I did not see the whole video. Enjoy!
In case you are getting the idea to try this yourself, the authorities have already started to issues warnings.  Forbes magazine has a story with the headline "Flying A Drone Through Fireworks May Land You In Prison"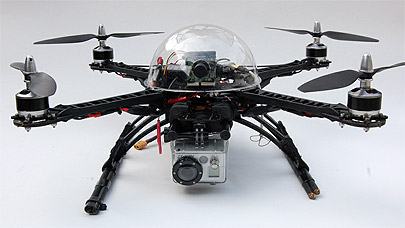 From a fireworks safety perspective, it is doubtful that the drone could cause any harm to the fireworks.  If the drone was struck by fireworks it would likely be damaged and possibly fall to the ground.  However, fireworks shoot sites require a very large "safety zone" cleared of all spectators.  So the drone would likely fall with-in this safety zone causing no harm.   None-the-less we don't recommend filming public displays!
Here is a quote from a forum that discusses issues with flying a drone "Each of the last two times I've flown the p2v+ at a location other than my own home I've been approached by either the police or local authorities and asked to land my "aircraft" and not fly it.
Loc#1 – Art fair in Wisconsin – Only got about 7 min of flight time, and the police chief asked me (rather nicely) not to fly around the art fair. There were probably 1k people there, it was about 3 lanes of road wide and early in the morning. Really didn't expect to be stopped.
Loc#2 – Wisconsin water park (unnamed for now) – told me just yesterday I couldn't fly anywhere around their waterpark attractions. Basically, based on PREVIOUS "clients" complaining about the drone. All I'd experienced were children checking into the hotel with their families jumping around and waving. Also got a number of higher altitude shots.
Anyways… sucks that I'm having issues flying it around."
What's your opinion on the topic?  Feel free to leave a  comment to this post!