US Fireworks just received a new fireworks shipment direct from China with many exciting new items.   Over 400 items back in stock or new.
So don't delay buy your fireworks direct from USFireworks.biz.  Start shopping by clicking here.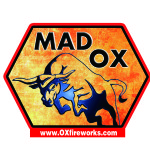 USFireworks purchases all its product direct from the China manufacturer.   This mean the absolute lowest cost for you and also the widest variety and newest selections.
USFireworks is proud to introduce an exciting new line of fireworks called Mad Ox Brand.    Judging by the quality of the items we received this is going to be an exciting new brand.   We will be looking forward to what else they have to offer. Here is an example of some of the new items just received: