Every year hundreds of fireworks displays across the country are at risk of being canceled because of lack of funds.    However, across those same cities and towns people are coming together and organizing fireworks fundraisers to help pay the bill for the fireworks displays that make summer so special.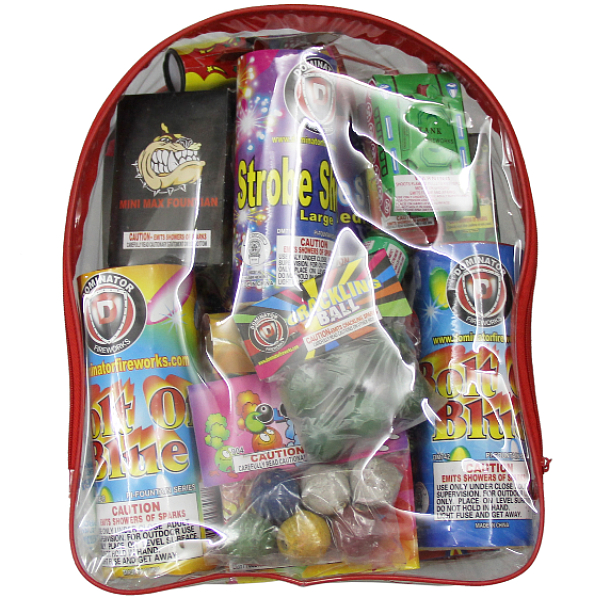 Consider selling USFireworks assortments as a way to raise funds.   You can sell door to door as these safe and sane assortments are legal almost everywhere.  Sane and Sane Back Pack Assortment Our Low Wholesale price on the case pack let's you sell these items at a great profit and thus raise a lot of funds for your neighborhood display.  Plus its a great way to engage the community.   Here are some great examples of fundraisers happening across the USA:
Ashland, PA has started a fireworks committee with hopes to revive the show.
Al Razzis, Marlin Horan and Joanne Vaughn have been named co-chairs.  Also involved is Michael Bixler, owner of Bixler Pyrotechnics, Ashland, provided the annual shows in recent years. "On the day of the event we're looking to have food sales and other vendors there to help raise funds," Horan said. "We need a lot of volunteers to do that. We spoke with them (fire company) to get their input and it was mostly volunteers rather than the money they were struggling with. We're trying to step up and keep the show going." The first sponsor is The Mineshaft Cafe, owned and operated by Cory Machese. He said before the meeting that the fireworks program in Ashland is a tradition that should continue. The next meeting will be held at 7 p.m. Thursday at The Mineshaft Cafe. For more information or to volunteer, call Vaughn at 570-400-3587 or Horan at 570-527-1153.
Fort Myers Beach fireworks fundraiser set on beach.
The Lani Kai Island Resort is partnering with other Fort Myers Beach businesses to make sure the Fourth of July Fireworks limbo onto the sands. A Luau Beach Party and silent auction at the Gulf side resort is Sunday and features live music, hula lessons, drink specials, raffles and beach games. The business community committed to raising half of the estimated $50,000 needed for the fireworks, and is closing in on the goal. A Go Fund Me page had raised $23,135 as of Wednesday afternoon, many from businesses. But organizers will have to raise an equal amount for the New Year's Eve show, and then keep that up each year. The town has committed to supplying the other half of the needed funds. Sea Gypsy Inn owner Jacki Liszak is leading the fundraising efforts among the businesses. "The business community coming together in Lee/Collier counties is one of the most inspiring projects I have been a part of," Lani Kai Marketing Director Michael Ensor said, adding that Fort Myers, Estero, Bonita Springs and Naples companies have supported their efforts. The silent auction portion of the luau will raise the funds, while the beach party is free to attend. "The best thing about every event we'll have at the Lani Kai is that we will never charge a fee," Ensor said. "We want people to have access to the beach."