Chinese New Year Celebrations with Fireworks!
Buy Chinese New Year Fireworks On-line
Buy Dragon Dance Fireworks On-line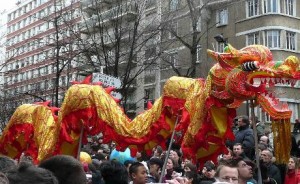 Celebrate the Chinese New Year at Philippe Chow Boca Raton
Monday, Jan 23 5:00p
Join us as we celebrate the Chinese New Year with Lights, Lanterns and Lychee Martinis
Complimentary Lychee Martinis from 5-7 p.m.
Spring Festival, also known as Chinese New Year, is the most important traditional festival in China. Chinese New Year Celebrations begin on the first day of the first lunar month (usually in late January or early February) and ends on the 15th day of the first lunar month (Lantern Festival).
Chinese New Year is a time for families to be together. Celebrations include having annual reunion dinner on Chinese New Year's Eve, setting off firecrackers and fireworks, giving lucky money to children, ringing the New Year bell, sending Chinese New Year greetings, dragon and lion dancing, and Niu Yangge (traditional dance in northern China).
Find us on Facebook and Twitter for more information and updates @philippeboca
200 East Palmetto Park Road, Boca Raton | 561.393.4666 | philippechow.com