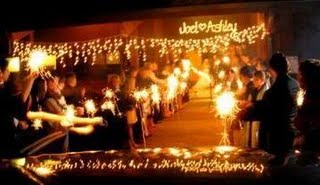 Make your wedding sparkle
just like the ring on
your finger.
ALL THAT GLITTERS IS GOLD.
There is nothing more dazzling then the bride and groom arriving, departing or toasting with sparklers lighting up that special Kodak moment.
What great memories you will have of the union of your love
with your first dance surrounded
by the
"sparkle",
creating a magical memory.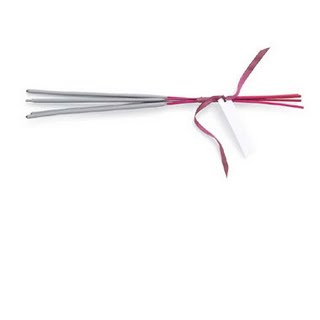 Giving them as a favor with personalized matches for your guest to use later
or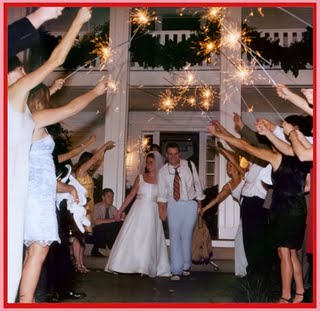 replacing bird seed and confetti for the departure, sparklers
have many uses to give your wedding that extra glimmer
and ambiance to create an unforgettable,
magical day
.
To order or check out other sparklers and prices click here
SPARKLERS.

Call in your order, there is no hazardous materials fee with sparklers.
Remember to please use caution.
Do not use indoors.
Adult supervision is recommended if children are present.
Labels: MAKE YOU WEDDING DAY SPARKLE
posted by pyrogirl at 11:49 AM
0 Comments