Darts Fireworks - This item is just too Freakin Cool!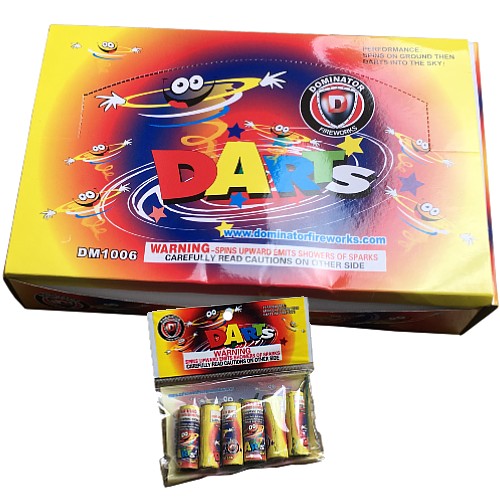 We will feature staff comments here frequently, here is what one of the staff had to say about
Darts
:
We were packing some orders the other day and could not resist taking a few of these great little items out to the parking lot to light off for fun. This has got to be about one of the best little items for the money.
These things come out to be less then 12 cents per piece and are worth every penny!
Place them on the ground and light the fuse. They spin on the ground for a moment and then they dart into the sky with a loud whizzing sound. They take off blindingly fast, and kind of head in the direction they feel like. So freakin cool!
posted by US Fireworks Online Superstore at 2:42 AM