JUNE BLOW-OUT SPECIAL
Order early and get more Free Items**!!! Order $600 and get a free 500g cake!

We need to cut-off shipping by June 23rd to ensure you get your fireworks in time for July 4th.
We are counting down your savings! We will give 1 free item per day until June 23rd. All orders of fireworks ($150 minimum to qualify).
Order by June 16th and get 8 free items!!
Order by June 14th and get 6 free items!!
Wait until June 20th and and only 3 free items... So don't wait!!
Examples of some FREE** items you will receive in the June Blow-out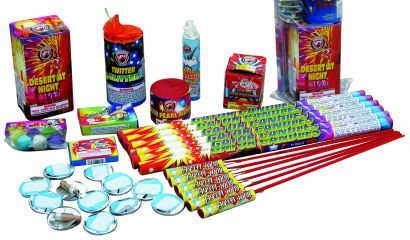 ** Free items will be chosen randomly includes fountains, smoke, crackers, ground, etc., No 500g or Artillery included unless order over $600
Order $600 and receive a free 500g Cake valued at $20 or more.
Examples of free 500g cakes:
Remember, order before June 23rd to ensure arrival by July 4th!!!
_____________________________________________________________________________________
> Fireworks Price Comparison: We compared a $159.99 dollar order at US Fireworks to two on-line competitors. The results were amazing! You would save 20% vs Competitor #1 and 47% vs. Competitor #2.
See more here: Fireworks Price Comparison
> Recent comments: from Jason R. Vancouver, WA - I wanted to send a huge thank you for the wonderful fireworks we purchased from you, because of you we were able to put on a great show for over 30 friends and family members! We filled the night with beautiful fireworks and oohs and ahhs from adults and children alike! You absolutely made our 4th of July one that will not be forgotten by everybody who was there. Not only were the fireworks great we did not have 1 single dud, or malfunction through the entire show (between the two of us we lit off about $1000 worth of fireworks from you) every single firework went off perfectly! Again thank you so very much for giving us the best 4th of July we and our guests have ever had, we are very much looking forward to ordering from you again next year! You and your employees all deserve a big pat on the back! Read more comments
FASTDELIVERY!

Get Exclusive Discount Offers


email address:

name (optional)
So what are you waiting for? Start Shopping!!!
*Free Shipping on orders above $400. Shipping to continental USA only. Sorry, we cannot ship to AZ, CA, DE, HI, MA, ME, NJ, NY, OR, RI, and Washington D.C.. All sales are subject to terms and conditions as set forth in the Ordering and Policies sections of our website. -- Updated 05/1/2009





You Can Help Keep Fireworks Legal


Did you know that efforts are underway at both State and Federal levels to ban consumer fireworks and rocketry forever? You can help turn the tide by joining the Fireworks Alliance. It's free, and we need your voice today!